During the weekend of 26 and 27 March, RSA together with Asimov will be organizing the predictive maintenance hackathon. You will get 24 hours to solve one of the software or mechatronics challenges we will be providing. Below you can find more information on the hackathon and if you are interested, sign up below, it's free!
This is the second hackathon that is organized by the RSA. Here you can take a look at our previous one.
What is predictive maintenance?
Performing maintenance usually happens when equipment breaks or periodically after a set amount of time. In predictive maintenance, the condition of the equipment is evaluated after which is determined if maintenance is needed or not. This results in being able to perform maintenance at a certain point in time when it is most cost-effective. The realization of predictive maintenance can be split up in two main processes. Data gathering and data analysis. The condition of the equipment has to be determined using nondestructive inline methods. E.g., infrared, sonar, vibrations, and pressure sensors. This data can then be used during the data analysis to predict the degradation of the equipment.
Hackathon challenges
The hackathon will be organized in collaboration with RoboHouse, Port of Rotterdam, Nobian, and VolkerWessels. Of which the last three will be providing the main challenges. These challenges will be based on real life applications and how these companies are currently using predictive maintenance in their operations.
The challenges will be split up in two main parts, of which you will have to choose one.
Data gathering (mechatronics)
To gather the data needed for the prediction models, you will have to built an inspection robot. This robot will have to move to a certain location and perform specific measurements at that location. This challenge will require skills in mechanical, electrical, and software engineering, but as you will be working in teams, you don't have to possess all of these skills yourself. All the tools you need, such as a laser cutter, will be made available to you.
Data analysis (software)
The data analysis will be performed on real data supplied by our partners. Multiple datasets will have to be compared to predict the future condition of the equipment using machine learning or other methods you deem relevant. This challenge requires a bunch of coding wizards to predict future states as efficient and good as possible.
You will have to complete one of these challenges in a group of maximum 4 students. You can choose your own group or sign up individually and we will put you in a group.
Logistics
The hackathon will take place in RoboHouse from 26 to 27 March. We will start at 12:00 on Saturday and plan to end at 12:00 on Sunday.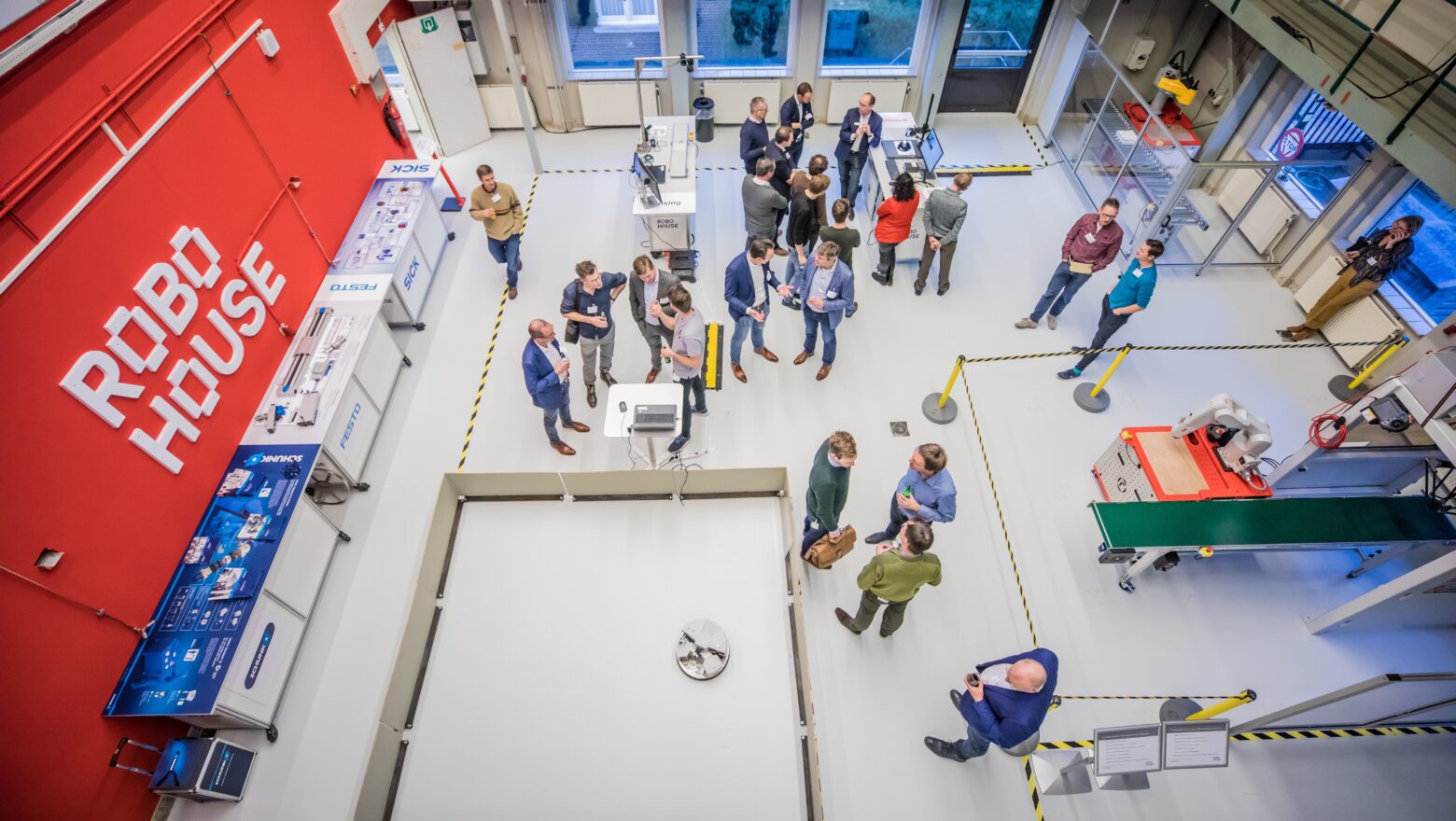 Because the hackathon will be 24 hours straight, we understand that some people might want to sleep. Unfortunately we will not be providing a place to sleep, but as this will take place in Delft, you are free to go home during the hackathon in case you need some sleep. If you don't, we will have plenty of coffee to keep you awake ;).
Sign up!
If you want to participate in our hackathon, please fill in the form below! Signing up is free, food options will be provided later. We will notify you with updates and any further information. Please note that the deadline for signing up is Tuesday (22/03) at 23:59.
If you want to sign up as a team, each member should sign up separately with the same team name. If you don't provide one you will be put in a random group.